A Better Rubberband Gun…Type Thing
So the kids found their old rubberband gun in the closet and started shooting each other with it. I couldn't help looking at it and thinking "I could do better."

So I started thinking "Hey I've seen plenty of guns that use wheels…perhaps I can do the same." I went as far as to sketch out some stuff and even make a wheel.

While waiting for the wheel to dry I started to think "Why am I making this so complicated…I wonder if I can just make something fast." So I came up with this.

I stretched the rubber bands as far as I wanted them to go, then marked on my pipe that point. Right on that line I rolled on some duct tape backwards so the sticky side would be out. I then just stuck my clothes pins on all the way around. I only had nine, but there really is room for ten. I then threaded some wire through the pins and twisted it tight.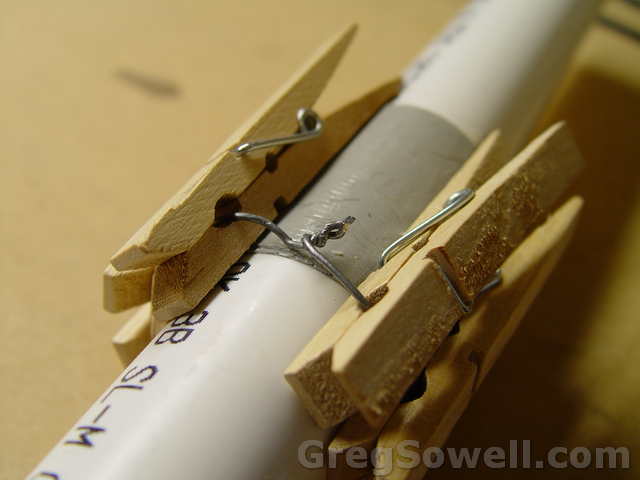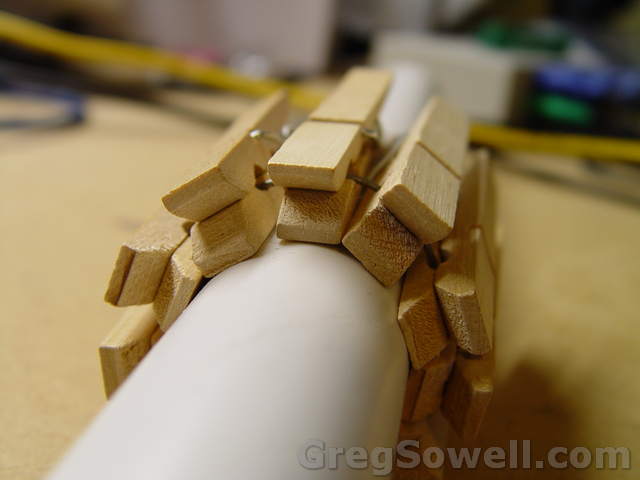 Last at the end I put two slits about a 8th of an inch apart. This holds the rubberband on the end.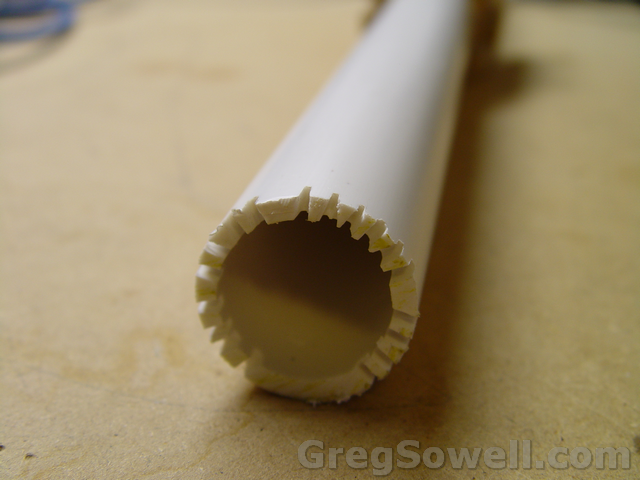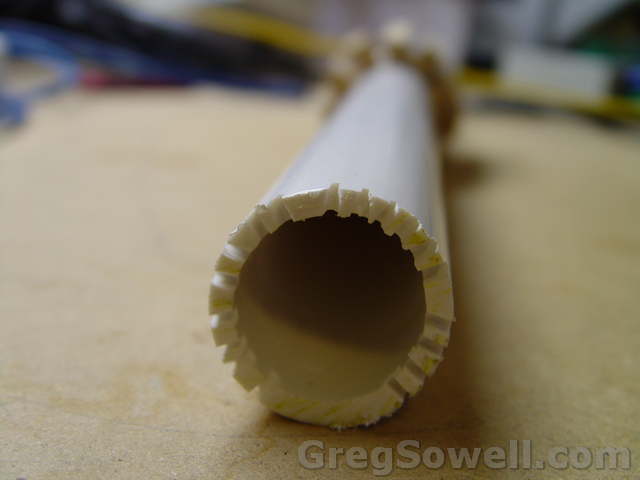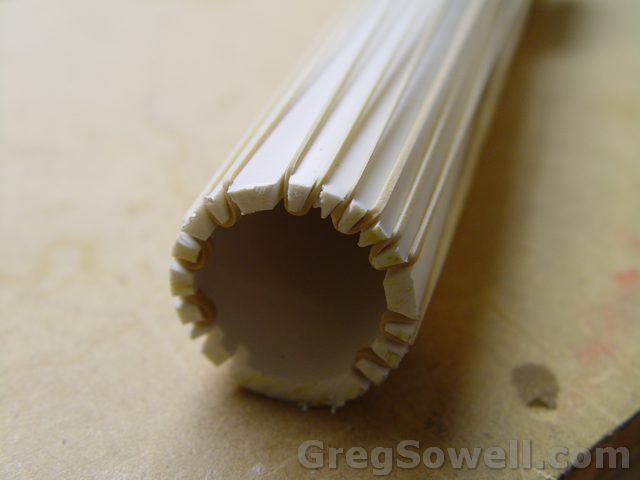 Now feast your eyes on some additional images 😛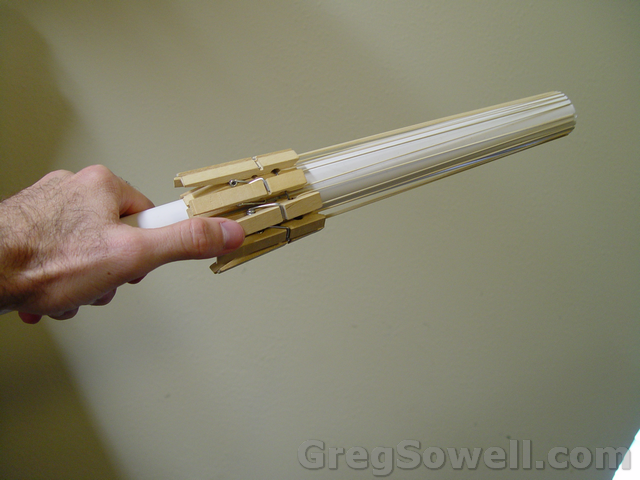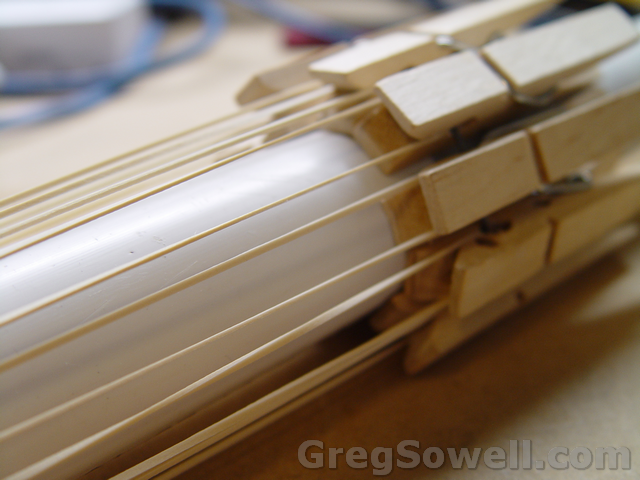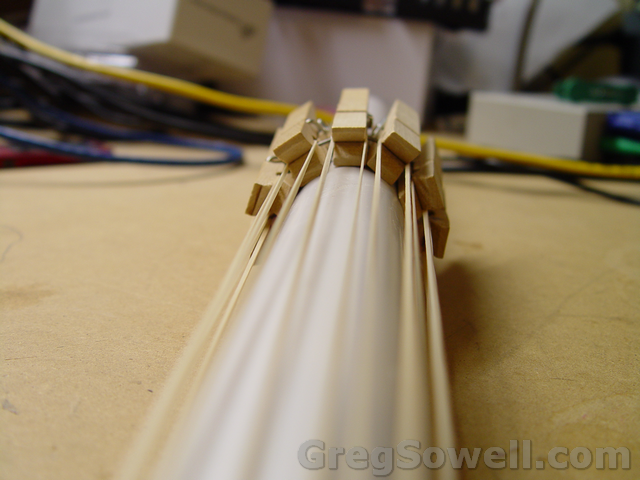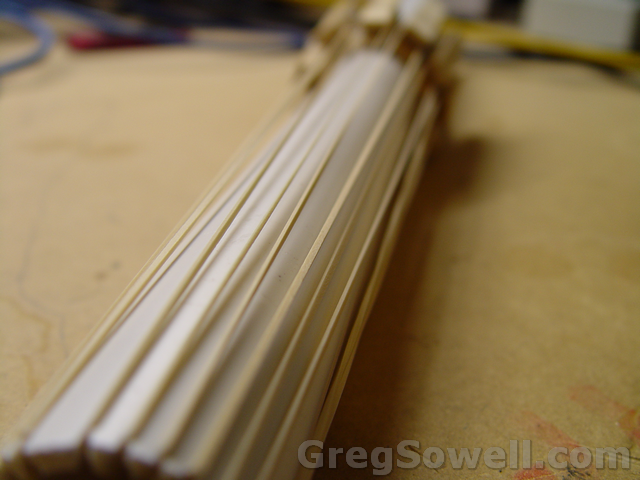 And this would be the video of how it comes together and how it works:

As always, thanks guys 🙂